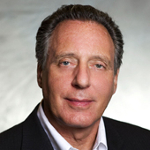 On Episode 5 of Lawyered, we're speaking with entertainment lawyer, Stephen Selznick.
Topics include: waiver forms for TV production companies, new Canadian content requirements, and a new approach to blocking foreign countefeit goods.
Full Episode (31:54) DOWNLOAD

1. How to Not Get Burned by Dragon's Den (12:12) DOWNLOAD
– MHR Board Game Design Inc. v. Canadian Broadcasting Corporation, 2013 ONCA 728
– MHR Board Game Design Inc., et al. v. Canadian Broadcasting Corporation, 2014 CanLII 25874
– Bhasin v. Hrynew, 2014 SCC 71
2. Canadian Content: Look Out, Netflix! (11:41) DOWNLOAD
– Let's Talk TV Campaign (CRTC)



3. Requests for Assistance: Countering the Counterfeits (10:35) DOWNLOAD
– Combating Counterfeit Products Act
About the Guest:
Stephen is  a partner with Cassels Brock & Blackwell LLP and specializes in the areas of intellectual property and entertainment law with particular emphasis on structuring, restructuring, finance, litigation and dispute resolution.
Mr. Selznick is a leading practitioner in entertainment law and represents both domestic and foreign clients.
He lectures widely in Canada and abroad, and is an adjunct professor of law at Osgoode Hall Law School where he lectures on Sports and Entertainment Law. He also serves on the faculty for the Osgoode Professional Development Certificate Program in Entertainment Law.
He also holds an AV Distinguished™ lawyer's rating from Martindale-Hubbell, awarded to legal professionals in recognition of a very high to pre-eminent legal ability and very high ethical standards.
Stephen's Cassels Brock page
sselznick@casselsbrock.com