THE PODCAST
LAWYERED is a free, bi-weekly, independent podcast series that takes a critical look at current Canadian legal issues.
Each episode features a conversation with a different legal professional who will provide their insight on recent developments in their area of practice.
If you're a lawyer, this show will help you stay informed about topics that are relevant to your practice.
Episodes #1-55 (excluding the bonus episodes) each contain 25 minutes of substantive content for the Law Society of Ontario's CPD requirements.
Episode #56 and following  (excluding the bonus episodes) each contain 45 minutes of substantive content for the Law Society of Ontario's CPD requirements.
If you're not a lawyer, this show will demonstrate how the law is more relevant (and less boring) than you ever imagined!
THE HOST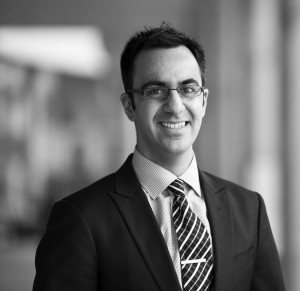 Husein Panju is a litigation lawyer and policy wonk from Toronto, Ontario For the first five years of his legal career, he advised and litigated on behalf of all three levels of Canadian government. By working closely with politicians and staff, he led legal teams to advance complex initiatives ranging from multi-million dollar infrastructure projects to high-profile war crimes prosecutions. Next, he served for three years in a dual role at one of Canada's top public affairs firms, StrategyCorp Inc. As a government relations manager in the transit and development practices, he guided and tailored his clients' creative city-building proposals to secure stakeholder and regulatory approvals. Simultaneously, he managed StrategyCorp's internal legal affairs through commercial drafting, risk management and compliance initiatives.
He is most interested in the societal effects of legal decisions, and created this podcast as a forum to discuss the practical, "on-the-ground" side of a diverse range of areas of the law.
Outside of lawyering, Husein is an avid cartoonist, and also enjoys basketball and listening to podcasts (even the ones he doesn't host).
Check out Husein's LinkedIn profile.
THE DISCLAIMER
All opinions conveyed on the show belong to the speakers themselves, and do not necessarily reflect those of any employer (past or present).
While LAWYERED is designed to inform, none of this content is intended to be used as legal advice. Should you require legal advice, please contact a lawyer directly.