THE PODCAST
LAWYERED is a bi-weekly, independent podcast series that takes a critical look at current Canadian legal issues.
Each episode features a conversation with a different legal professional who will provide their insight on recent developments in their area of practice.
If you're a lawyer, this show will help you stay informed about topics that are relevant to your practice.
If you're not a lawyer, this show will demonstrate how the law is more relevant (and less boring) than you ever imagined!
THE HOST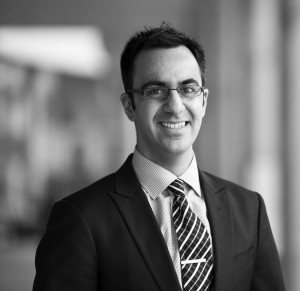 Husein Panju is a lawyer and public affairs consultant in  Toronto, Ontario. He has plenty of experience in the areas of criminal, international, environmental and municipal law, having worked in the private sector, as well as each level of government. Husein graduated from Queen's University (J.D.) and York University (B.A.), and was a very dedicated member of the debating and advocacy communities.
He is most interested in the societal effects of legal decisions, and created this podcast to learn about the practical, "on-the-ground" side of a diverse range of areas of the law.
Outside of lawyering, Husein is an avid cartoonist, and also enjoys basketball and listening to podcasts (even the ones he doesn't host).
Check out Husein's LinkedIn profile.
THE DISCLAIMER
All opinions conveyed on the show belong to the speakers themselves, and do not necessarily reflect those of any employer (past or present).
While LAWYERED is designed to inform, none of this content is intended to be used as legal advice. Should you require legal advice, please contact a lawyer directly.