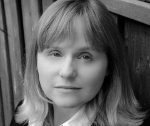 On Episode 6 of Lawyered, we're speaking with immigration lawyer, Nan Berezowski.
Topics include: citizenship revocation and Bill C-24, limitations on foreign workers, and the new federal express entry.
Full Episode (34:30) DOWNLOAD

1. Citizenship, Right? (11:24) DOWNLOAD
– Bill C-24, An Act to amend the Citizenship Act

2. Foreign Workers or Canadians First  (12:38) DOWNLOAD
– Labour Market Impact Assessment Basics

3. Express Entry: All Aboard! (12:42) DOWNLOAD
– Canada's Express Entry website

Click here to register for the Canadian Corporate Immigration conference on May 27, 2015, chaired by Nan Berezowski!
About the Guest:
Nan Berezowski is the principal lawyer of Berezowski Business Immigration Law, and has practiced business immigration law exclusively for the past 20 years.
She is admitted to practice in Canada (Ontario) and the United States (New York) and regularly serves as immigration counsel to Canadian, US and international law firms. Her clients include information technology companies, plane and automobile manufacturers, educational institutions, recruiting companies, artists, actors and a host of professionals.
Ms Berezowski is also involved with immigration policy development on an ongoing basis. She has chaired numerous conferences and published and presented over 40 papers on business immigration.
She is co-author of Citizenship, the seminal Carswell Canada Practice Guide for lawyers, and a contributing author of the AILA text Going Global: Trends in Outbound Immigration.
BorderLaw – Business Immigration Law
nan@borderlaw.ca