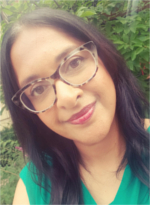 On this episode, we're taking a thoughtful look at the legal issues facing low-income persons, featuring Shalini Konanur, the Executive Director of the South Asian Legal Clinic of Ontario (SALCO)!
Topics: systemic racism/poverty considerations in criminal sentencing; ODSP eligibility changes; and employment law protections for low-income persons.
Full Episode (35:20) Download

1. Addressing Systemic Racism and Poverty in Criminal Sentencing (12:20) Download
– R. v. Morris, 2018 ONSC 5186

2. ODSP and the Meaning of "Disability" (11:28) Download
– "Ontario Disability Support Program" (MCSS)

3. Remaining Employment Law Protections for Low-Income Persons (11:24) Download
– Income Security Advocacy Centre
– Bill 148, Fair Workplaces, Better Jobs Act, 2017       
– Bill 47, Making Ontario Open for Business Act, 2018


About the Guest:
Shalini Konanur is the Executive Director and a lawyer at the South Asian Legal Clinic of Ontario (SALCO). She has worked in Ontario's legal aid clinic for the past 18 years and is actively involved in several areas of poverty law reform. Her advocacy has focused on the impact of barriers to access to justice for low-income South Asians, including systemic racism and poverty. With SALCO, Shalini has been involved in test case work at court across Canada and law reform on the issues that impact SALCO clients, including gender-based violence, forced marriage, access to housing and income supports, disproportionate poverty within South Asian communities, racism, and other forms of discrimination faced within South Asian communities.
Shalini is a passionate advocate for ensuring access to justice for racialized communities. Access to legal support is the one right that makes all other rights possible