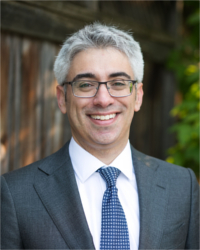 This week, we're tapping into the complex world of telecommunications law with Daniel Stern, the director of regulatory law and policy at TELUS!
Topics: new consumer protection rules and standards; the mobile virtual network operator framework; and jurisdictional issues about telecom facility sites.
Full Episode (35:20) Download

1. MVNOs ( Virtual Network Operators) – The Future of Canada's Telecom Landscape (11:46) Download
– Telecom Notice of Consultation CRTC 2019-57

2. An "Internet Code' and Other Telecom Consumer Protection Rules (13:14) Download
– "Report on Misleading or Aggressive Communications Retail Sales Practices" (CRTC)
– Internet Code (CRTC)

3. Where Can This Telecom Facility Go? (11:13) Download
– Bell Canada Inc v Calgary (City), 2018 ABQB 865
– Vidéotron c. Ville de Gatineau, 2017 QCCS 3571
– Rogers Communications Inc. v. Châteauguay (City), 2016 SCC 23


About the Guest:
Daniel Stern is Director, Regulatory Law and Policy at TELUS. He leads a small team of professionals who represent TELUS in telecommunications law and policy proceedings before the CRTC and other federal administrative bodies, including the Competition Bureau and Innovation, Science and Economic Development Canada. Daniel's team also manages much of TELUS' public law litigation, including judicial reviews of CRTC decisions in the Federal Court of Appeal, as well as constitutionally focused proceedings in provincial superior courts. Daniel also provides strategic public policy advice on telecommunications initiatives and consultations. His practice focuses on administrative law, consumer law, competition law, and constitutional law, all as applied to the regulation of the telecommunications industry in Canada.
Prior to joining TELUS in 2015, Daniel practiced as a commercial litigator at a large Toronto firm, with an emphasis on class actions, media law, and competition law.
Daniel is originally from Ottawa but for the last 10 years has called Toronto home, along with his wife and two young children.
Daniel's LinkedIn Bio
Daniel's Email Address