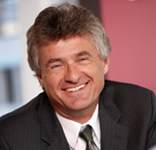 On this week's episode, we're digging deep and chatting with lawyer, Al Wiens, about the depths of mining law!
Topics: developing a social mindset for mining projects; the shareholder activist trend; and alternative financing arrangements for the mining sector.
Full Episode (35:30) Download


1.Developing a Social Mindset in Mining Projects (11:15) Download
– "Impact Benefit Agreements", Fair Mining Collaborative 

2. The Shareholder Activist Trend: Issuers vs. Investors (12:56) Download
– "Detour Gold shareholders side with Paulson to seize control of board", Financial Post (Dec. 13, 2018)
– "Hudbay Minerals settles board battle with shareholder Waterton", Mining.com (May 3, 2019)
3. Alternative Financing Arrangements for the Mining Sector (11:27) Download
– The Value of Net Smelter Royalty Returns, Investing News  (Nov. 3, 2017)   

About the Guest:
Al Wiens is a partner at  Wildeboer Dellelce who practices in the areas of corporate and securities laws with an emphasis on corporate finance and mergers & acquisitions, as well as advising in respect of securities regulatory compliance matters. Al acts as counsel to both issuers and investment dealers.
Al regularly advises public and private issuers, dissident shareholders, directors and officers, chairpersons of contested meetings, and special committees of an issuer's board of directors on the legal and strategic aspects of the special transactions, shareholder disputes and proxy solicitation process.
Al is an adjunct professor at Osgoode Hall Law School, where he has taught Commercial Law, Corporate Finance and Securities Regulation. He regularly speaks at conferences and seminars on a variety of topics within his practice areas. He has completed the Osgoode Certificate in Mining Law program at Osgoode Hall Law School (2013). Al articled in the legal department at Ontario Power Generation, later joining the corporate finance department. Al joined the firm in 2003. Al's article on crowdfunding in the mining industry appeared in the Canadian Mining Magazine.
Al is recognized in the Best Lawyers in Canada for his work in Mining Law.=
Al's Full Bio
Al's Email Address