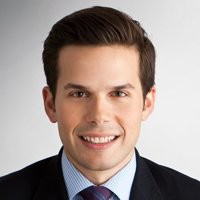 This week, we host our first guest from the public sector as Nick Shkordoff (senior legal counsel at Infrastructure Ontario) chats with us about the mechanisms of infrastructure law!
Topics: the P3 funding model; CETA, free trade agreements and procurement; and the social benefit incentives for government infrastructure
Full Episode (36:52) Download

1. The P3 Model (12:34) Download
– Alternative Financing and Procurement FAQs (Infrastructure Ontario)
– Public-Private Partnerships, What The World Can Learn From Canada

2. CETA, NAFTA and Government Procurement (11:23) Download
– Canada-European Union Comprehensive Economic and Trade Agreement (CETA)
–  Chapter 19 of CETA, Government Procurement (Summary)

3. Social Benefits through Infrastructure (12:09) Download
– Community Benefits, Infrastructure Ontario

About the Guest:
Nick Shkordoff is a senior legal counsel at Infrastructure Ontario where he provides legal advice on the procurement and delivery of the province's major infrastructure projects in the civil, social and rail sectors.
Prior to that he practiced for six years at Fasken Martineau LLP's corporate commercial group where he advised governments, constructors, operators and lenders on all aspects of public procurements and major infrastructure transactions.
Nick is a regular speaker and writer on topics in the infrastructure and procurement sectors.
He lives in Toronto with his wife and stepson.