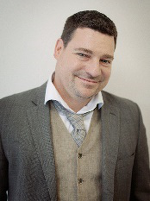 On this episode, we're looking to the future with technology lawyer, Noel Corriveau, about the evolving world of artificial intelligence law.
Topics: the shift of law as a data-driven activity; reconciling human rights with AI; international policies to regulate AI; and our Ask-Me-Anything segment!
Full Episode (35:53) Download
– 1:45 – How is this podcast pitching in to support the Black Legal Action Centre and how can I help?
– 8:25 – How is AI changing the nature of law (as a data-driven activity) in a post-COVID world?
– 17:04 – How can the law reconcile human rights with artificial intelligence?
– 25:49 – How are different countries attempting to regulate AI and what does this mean for lawyers?
– 35:53 – The second Ask-Me-Anything segment, featuring five questions submitted by patrons of the Lawyered community
1. Law as a Data-Driven Activity (11:38) Download


2. Reconciling Human Rights with Artificial Intelligence (11:51) Download


3. International Approaches to AI: When We Don't Know What We Don't Know (13:06) Download
– Canada: "Consultation on the OPC's Proposals for ensuring appropriate regulation of artificial intelligence"(Mar. 13, 2020)
– European Union: "White Paper on Artificial Intelligence" (Feb. 19, 2020)
– United States: "Guidance for Regulation of Artificial Intelligence Applications" (Jan. 9, 2020) 
4. Ask-Me-Anything: AI Lawyer (18:04) Download
How much of a role will AI have in our everyday lives and how far away are we from "Black Mirror"?

How will AI impact the future of work?

How could AI and automation shape how law firms look in the future?

How can companies mitigate the risks of facial recognition technology being used in discriminatory ways?

Could we ever reach a point where the law recognizes the rights of an AI?

About the Guest:
Noel Corriveau is Counsel at INQ Data Law and operates out of the firm's Ottawa Office. Noel is a trusted source of strategic and legal advice on digital technologies, artificial intelligence and data ethics. He is an energetic ideas generator that can dig in, prioritize, influence, and help clients execute when it matters most.
Prior to joining INQ Data Law as an Associate, Noel was counsel with the Federal Department of Justice (JUS) for over 10 years. During his time at the Department of Justice, Noel has been an agitator, influencer and tireless advocate promoting new ways of working and new ways of delivering services focused on increased use of data analytics and legal technology. Noel was a legal advisor in the Deputy Minister's Change Management Office, founding member of the JUS Taskforce on Artificial Intelligence and contributing author to the Government of Canada's white paper on The Safe and Responsible Use of Artificial Intelligence.
Noel has also served as Special Advisor on Artificial Intelligence to the Chief Information Officer of Canada within the Treasury Board of Canada Secretariat. In this capacity, he led the development of foundational public policy instruments on AI such as the Directive on the Use of Automated Decision-Making and the Algorithmic Impact Assessment Framework. Furthermore, in partnership with Public Procurement Services of Canada, Noel played a key role in developing new streamlined procurement processes for AI services, solutions and products for departments within the Government of Canada.
Noel's contributions have awarded him with Deputy Minister Recognition Awards at both the Department of Justice and the Treasury Board of Canada Secretariat.