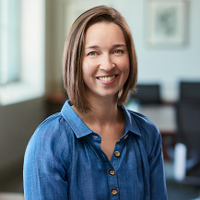 This week, we're speaking with intellectual property lawyer, Joanna Pitkin, about trademark law.
Topics: trademark trolls and the "use requirement"; filing trademarks internationally; the relevance of a bricks-and-mortar presence; and our first-ever Ask-Me-Anything segment!
Full Episode (55:08) Download
– 1:39 – What is this new Patreon thing and how can I get involved?
– 5:55 – How can I fend off trademark trolls?
– 16:25 – Did filing an international trademark just become easier or harder?
– 24:30 – Do I need a physical presence in Canada in order to defend a trademark?
– 34:30 – The first-ever Ask-Me-Anything segment, featuring six questions submitted by patrons of the Lawyered community
1. Trademark Trolls and the Removal of the "Use" Requirement (12:52) Download
– Bill C-31, The Economic Action Plan Act 2014, No. 1 228
– Bill C-30,  Canada–European Union Comprehensive Economic and Trade Agreement Implementation Act
– "Major Changes to Canadian Trademark Registration System On The Way", Ridout & Maybee LLP (Oct. 8, 2014)


2. The Madrid Protocol and Filing Trademarks Internationally (10:22) Download
– "The Madrid Protocol in Canada: A Summary of the General Principles", Canadian Intellectual Property Office


3. Hotels, Services and a Bricks-and-Mortar Presence (12:19) Download
– Hilton Worldwide Holding LLP v. Miller Thomson, 2018 FC 895
– Live! Holdings, LLC v. Oyen Wiggs Green & Mutula LLP, 2018 FC 1049
4. Ask-Me-Anything: Trademark Lawyer (20:45) Download
What's so interesting about being an IP lawyer

What's the difference between copyright, trademark, and patent?

Is it worth getting a copyright / trademark for my side-hustle?

Do I need a technical background to get a job in IP?

How did you get into the trademarks space?

What is the most interesting case that you've worked on?

About the Guest:
Joanna Pitkin is a partner at Ridout & Maybee LLP in Toronto. A five year foray into the Niagara wine industry in a sales and marketing capacity piqued Joanna's interest in trademarks and branding. She transitioned from boutique winery to boutique law firm after obtaining her J.D. from Osgoode Hall in 2009.
Joanna's practice now encompasses all aspects of trademark law. She acts for Canadian and international clients in the creation, clearance, prosecution, opposition and enforcement of trademarks. She also advises on advertising, marketing and brand strategies, including the review of consumer packaging, labelling and point of sale materials. She conducts contest and promotion review and is also active in anti-counterfeiting work.
Joanna's clients are varied and diverse in respect of both size and industry. Joanna enjoys working collaboratively to understand each client's IP needs and deriving creative, practical and savvy solutions. Her prior work experience helps her dovetail legal and business advice.
Whereas once a former summer student and articling student at Ridout & Maybee LLP, she now has the privilege of managing student recruitment on behalf of the Toronto office.