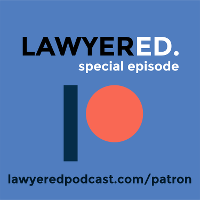 On this special feature, enjoy this sneak preview of a bonus episode of "Lawyered Unplugged", where Elsa Ascencio and Bhuvana Rai speak about engaging with the legal community during the pandemic.
I also announce the start of launch of Lawyered crowdfunding campaign (here)! Find out how you can help improve this podcast and unlock exclusive rewards, including this full episode of "Lawyered Unplugged"!
Full Episode (26:00) Download

CLICK HERE to hear the learn more about how you can help declutter the law while also supporting the show. By becoming a 'patron', you can also listen to the full episode of "Lawyered Unplugged". 
About the Guests: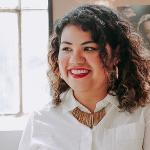 Elsa Ascencio is an associate at Ryder Wright Blair and Holmes LLP which is a union side labour law firm in Toronto. Elsa has led significant initiatives in the legal profession, starting as an articling student. She has advocated staunchly for inclusion of diverse lawyers and young racialized lawyers in the workplace through her organization Demand Inclusion. She has also been instrumental in the open discussion about mental health issues for lawyers, speaking candidly about her own issues and inspiring others to do the same and to feel comfortable and safe.
She has also advocated and was instrumental in organizing Robe Call, which allowed lawyers to loan their robes to licensing candidates who couldn't afford them for the Call to the Bar. She will continue to have an impact on the legal profession, guiding it in a progressive direction that is congruous with her commitment to a better and fairer legal system. Her impact has left an indelible mark on the profession and has ensured that we must have tough discussions now and face facts that previously were not dealt with in any meaningful way.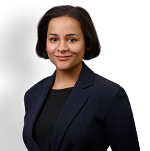 Bhuvana Rai is an associate in the Ottawa office of Borden Ladner Gervais LLP. She is a member of the Tax Group. Bhuvana's practice encompasses taxation, estates, and trust law, including tax dispute resolution. To demonstrate her commitment to the tax law community, she regularly publishes on issues of tax law in technical and non-technical legal publications. She writes about often complex tax issues in the form of digestible articles that can be disseminated to and understood by the public and by the legal community. These publications have led to her speaking at several professional development programs since the early stages of her career.
Recently, she has shown herself to be at the forefront of thought leadership on the federal government's tax and economic response measures to the COVID-19 pandemic. She has actively shared legal analysis and knowledge with fellow lawyers to better serve the public. Her legal commentary on the COVID-19 economic response measures has been featured in the Globe and Mail and Maclean's magazine due to her timely insights. She has long been involved in the tax law community and is the chairperson of the Canadian Tax Foundation Young Practitioners Committee in Ottawa. She volunteers regularly for the Bowman Tax Moot, most recently as a judge, while managing a busy tax practice at Borden Ladner Gervais LLP. She has appeared as counsel numerous times before the Tax Court of Canada.