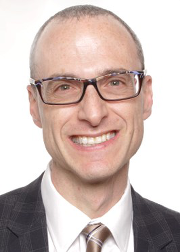 This week on Lawyered, we're speaking about the rules impacting licensed professionals – including lawyers, teachers, doctors and more! Our guest is Brian Osler, the legal director at the Ontario Motor Vehicle Industry Council.
Topics: duty to cooperate with professional regulators; moral blameworthiness as a sentencing factor; and immediate suspensions of licensed companies.
Full Episode (37:54) Download

1. The Duty to Cooperate (12:05) Download
– The Law Society of Ontario v. Diamond, 2019 ONSC 3228
– The Law Society of Ontario v. Diamond, 2018 ONLSTA 11


2. Moral Blameworthiness and Quasi-Criminal Sentencing (12:07) Download
– Ontario (Labour) v. New Mex Canada Inc., 2019 ONCA 30

3. Immediate Suspensions for Licensed Companies (11:07) Download

About the Guest:
Brian Osler is the Director of Legal Services for the Ontario Motor Vehicle Industry Council (OMVIC), the organization that regulates motor vehicle dealers and salespersons in Ontario. Brian has extensive experience in consumer protection and regulatory issues within the motor vehicle sector in Canada, Europe and the United States. Brian is a graduate of the law school at the University of Toronto and the Schulich School of Business at York University and serves on the Executive of the Public Sector Lawyers Division of the Ontario Bar Association.
Ontario Motor Vehicle Industry Council
Brian's E-Mail Address