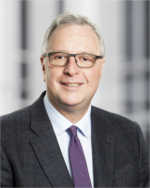 On this episode we're chatting about gambling law, with gaming lawyer Don Bourgeois – and we're betting you're going to love it!
Topics: the legality of sports betting, games of skill vs. games of skill; and addressing money laundering in the gaming sector.
Full Episode (38:21) Download

1. Wanna Bet? Sports Betting in Canada (12:07) Download
– Bill C-218, An Act to Amend the Criminal Code (sports betting)

2. New Guidance on Games of Skill vs. Games of Chance (13:20) Download
– Play for Fun Studios Inc. v. Ontario (Alcohol and Gaming Commission of Ontario), 2019 ONCA 648
– Competition Bureau's Guidance on Promotional Contests

3. Maintaining Integrity in the Gaming Sector (11:37) Download


About the Guest:
Don Bourgeois is a Principal of Gaming & Regulation Group Inc., has a private practice of law and is also counsel on gaming to Fogler, Rubinoff LLP. He is Co-Director of the Osgoode Professional Development Certificate Program in Gaming Law and Adjunct Professor at Osgoode Hall Law School on gaming law.
Don has over 20 years of experience in the gaming sector, primarily in executive positions, including as General Counsel for the Alcohol and Gaming Commission of Ontario where is led the AGCO's shift to a risk-based approach. He was responsible for the modernization of the Gaming Control Act and its regulation, development of the Registrar's Standards and Requirements, Registrar's eligibility assessment process for applicants for registration or licensing, and the AGCO's regulatory assurance program. These initiatives created a more flexible regulatory regime, while maintaining public confidence in gaming and protecting the public interest. Don was also responsible for a similar risk-based approach to Ontario's liquor licensing.
Don has several years of experience with the Ontario Racing Commission, leading a number of significant changes to the horse racing sector. He was the executive director of the ORC and its senior counsel. He is an experienced negotiator with First Nations and has been Ontario's representative to a number of federal/provincial working groups in the racing and gaming sectors. He is also the author of The Law of Charitable and Casino Gaming and is recognized as one of Canada's leading experts in gaming law. Don is also the author of several major texts on charitable and not-for-profit organizations, and on liquor law.
He is active in his community and recipient of several awards -The Amethyst Award for Outstanding Achievement by Ontario Public Servants, Kitchener-Waterloo Arts Award, AMS/John Hodgson Award, CGA Industry Contribution and Leadership Award, The Queen Elizabeth II Diamond Jubilee Medal, Mayor's Award.