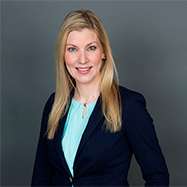 This week, we're chatting about the rules of land, property, and development with real estate lawyer, Candace Cooper!
Topics: when time is of the essence, the refundability of deposits; and why "forever" might mean only 40 years.
Full Episode (38:13) Download

1. When can a Real Estate Deposit be Returned? (12:32) Download
– Bang v. Sebastian, 2018 ONSC 6226
– Azzarello v. Shawqi, 2019 ONCA 820
– Jung v. Talon International Inc., 2019 ONCA 644

2. Restrictive Covenants: When "Forever" Lasts 40 Years (11:27) Download
– Andrews v. Rago, 2019 ONSC 800


3. Time is of the Essence…Essentially (12:57) Download
– Fortress Carlyle Peter St. Inc. v. Ricki's Construction and Painting Inc., 2019 ONSC 150
– 1179 Hunt Club Inc. v. Ottawa Medical Square Inc., 2019 ONCA 700


About the Guest:
Candace Cooper is a partner in our commercial real estate department at Daoust Vukovich LLP. Candace's practice encompasses all areas of commercial real estate law, including acquisitions, dispositions, financing and development of land involving commercial, retail and industrial properties. Her clients are diverse, and include entrepreneurial and institutional land developers, construction companies, and commercial landlords. Clients find Candace to be deal-minded and efficient, all while keeping their best interests at the forefront of the transaction.
Candace has presented several papers for The Commons Institute and the Law Society of Ontario, including the popular program, "The Six Minute Real Estate Lawyer" and is a regular round table leader at the annual ICSC Law Conference in Toronto.