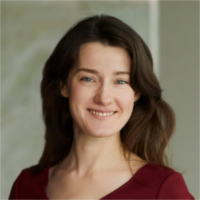 This week, we're diving into the world of bankruptcy and insolvency law with the guidance of restructuring lawyer, Kathryn Esaw.
Topics: managing insolvent cannabis companies; vesting royalty interests in land; and new fairness procedures in bankruptcy/insolvency legislation.
Full Episode (37:52) Download

1. When Cannabis Companies Go Insolvent? (10:02) Download
2. Vesting Royalty Interests in Land (13:06) Download
– "Ontario Court of Appeal Provides Guidance on Vesting Orders in Receivership – and Beyond", Aird and Berlis (July 17 2019)
– Third Eye Capital Corporation v. Ressources Dianor Inc./Dianor Resources Inc., 2019 ONCA 508


3. Improving Fairness in the Bankruptcy and Insolvency Context (13:03) Download– Bill C-97, "An Act to implement certain provisions of the budget tabled in Parliament on March 19, 2019 and other measures"
–Bill C-86, "A second Act to implement certain provisions of the budget tabled in Parliament on February 27, 2018 and other measures"

About the Guest:
Kathryn Esaw is a member of the Financial Services Group at Aird & Berlis LLP. With extensive experience in creating and executing acquisition, divestiture and recovery strategies, she advises companies in or approaching distress regarding restructuring options and opportunities, as well as parties looking to acquire or finance distressed assets and companies. Kathryn represents debtors, court officers, creditors and purchasers in proceedings under the Bankruptcy and Insolvency Act and the Companies' Creditors Arrangement Act throughout Canada. She also represents debtors, creditors and lenders in informal restructurings under the Canada Business Corporations Act and provincial equivalents.
Kathryn speaks regularly on Canadian and cross-border restructuring matters, including on restructuring opportunities in the cannabis sector and issues arising in cryptocurrency insolvencies. She has also been a guest lecturer on restructurings at the Osgoode Hall Law School LLM program.
Prior to her call to the Ontario Bar, Kathryn clerked at the Superior Court of Justice in Toronto.