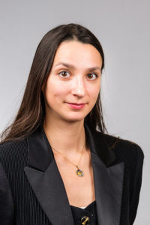 This week, we're focusing on the legal issues impacting freelancers and gig economy workers, with the help of employment lawyer, Alexandra Monkhouse.
Topics: the impacts of coronavirus on the gig economy; the "Uber" case of unconscionability; the unionization of gig economy workers; and our Ask-Me-Anything segment about gig economy issues.
Full Episode (54:47) Download
– 8:17 – What does the rollout of the COVID19 government benefits tell us about the future of the gig economy?
– 18:17 – What is this Uber case that everybody has been talking about this summer?
– 23:14 – What can employers and employees do to ensure that their agreements do not contain unconscionable terms?
– 28:21 – What unionization options are available for gig economy workers?
– 37:02 – Our new Ask-Me-Anything segment, featuring five questions submitted by patrons of the Lawyered community
1. Improving Access to the CERB and CEWS Benefits (12:48) Download


2. The Test for an Unconscionable Agreements: An Uber-Important Matter  (12:59) Download
– Uber Technologies Inc. v. Heller, 2020 SCC 16


3. Freelancers, Dependent Contractors and the Right to Unionize (11:35) Download
– Canadian Union of Postal Workers v Foodora Inc. d.b.a. Foodora, 2020 CanLII 16750 (ON LRB)

4. Ask-Me-Anything: "Gig Economy" Law (17:29) Download
Is the gig economy sustainable and where is it going?

How can gig economy workers protect themselves from the most serious legal risks?

What legal issues arise when full-time employees are working on freelance side-hustles outside of their day job?

What legislative change(s) could be made to create a more equitable work environment for gig economy workers?

How do legal issues in this area differ between Canada and the US?
What rights do freelancers have if they are unable to complete their work for quarantine-related reasons?


About the Guest:
Alexandra Monkhouse is a lawyer with Monkhouse Law practicing employment law, and general litigation with a focus on major claims and class actions. Prior to working at Monkhouse Law, she summered, articled and worked as an associate at Davies Ward Phillips & Vineberg LLP, one of Canada's most prestigious law firms.
Alexandra attended Osgoode Hall Law School where she was in the top 10% of her class. Alexandra also holds a master's degree in International and European Business Law from Paris Dauphine University, a bachelor's degree in Civil Law from the University of Bucharest and a maîtrise in European Business Law from Pantheon­ Sorbonne University.
She is trained in conducting mediations and has been appointed by the government of Ontario to be on the roster of Toronto mediators for mandatory mediation. On the advisory side, Alexandra has successfully completed CPA Canada's In-Depth Taxation Course.
Alexandra clerked for the Court of Appeal of Paris and interned with both Supreme Courts of France. She has also completed a traineeship with the European Commission in Brussels where she worked for Commissioner Michel Barnier. She has appeared numerous times at the Ontario Superior Court of Justice and also before the Supreme Court of Canada.