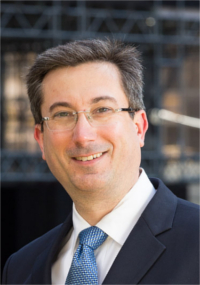 On this episode, we're taking to the high seas and chatting with maritime lawyer, Marc Isaacs, about justice and jurisdiction on the water!
Topics: division of powers jurisdiction for maritime law; rules about abandoned and wrecked ships; tactics for using arbitration clauses
Full Episode (34:10) Download

1. Division of Powers – Maritime Jurisdiction (12:31) Download
– ITO-Int'l Terminal Operators v. Miida Electronics, [1986] 1 SCR 752
– Whitbread v. Walley, [1990] 3 SCR 1273
– Isen v. Simms, 2006 SCC 41
– Wärtsilä Canada inc. c. Transport Desgagnés inc., 2017 QCCA 1471

2. Checking Yourself Before You Wreck Your Vessel (12:23) Download
– Wrecked, Abandoned or Hazardous Vessels Act – Bill C-64
– Nairobi International Convention on the Removal of Wrecks, 2007


3. Tactics in Arbitration Clauses (9:40) Download

About the Guest:
Marc Isaacs is one of Canada's leading Admiralty, Maritime, Transportation and Insurance lawyers. Over the last 24 years, Marc has had a varied litigation practice, with a special emphasis on insurance and transportation related cases.
Marc has been involved in a number of precedent setting maritime law cases including cases defining the scope of Canada's Admiralty jurisdiction, the effect of forum selection clauses in bills of lading under Canada's Marine Liability Act, the interpretation of "freight pre-paid" on shipping documents, maritime liens and limitation of liability. Marc has responded to client's legal emergencies for the arrest or release of ships, the freeing of detained cargo and similar injunctions. Outside the courtroom, Marc's experience includes being involved in the immediate on-scene response to ship casualties including crew injuries, oil spills, dock strikings and ship-board fires.
In addition to his maritime practice, Marc has an extensive background in all types of insurance related cases from complex product liability matters to professional errors and omissions claims to personal injury incidents. Marc has been retained to handle a number of complex insurance coverage disputes and has had a number of precedent setting cases. Marc has conducted several trials and appeals and appears in the Ontario Superior Court, the Ontario Court of Appeal, the Federal Court of Canada and the Federal Court of Appeal regularly.
Since 2009, Marc has been included in the peer reviewed publication Best Lawyers in Canada for maritime law. In addition, Marc has been named in the International Who's Who of Maritime and Shipping Lawyers, and Canadian Lawyer Magazine has named Isaacs & Co. one of Canada's top Maritime law boutique firms. Some of the other awards Marc and his firm have received include:
Ranked in Chambers Global (Band 1) for Shipping Law
Ranked in Lexpert (Most Frequently Recommended) for Shipping and Maritime Law
Best Lawyers in Canada, Maritime Law, since 2009, Lawyer of the year 2015
The International Who's Who of Shipping and Maritime Lawyers
Who's Who Legal: Canada; Shipping & Maritime Law
Canadian Lawyer Magazine, Canada's Leading Law Firm Boutiques: Admiralty & Transportation Law,
In 2017 Marc became the President of the Canadian Maritime Law Association. Marc is also a Past President of the Canadian Transport Lawyers Association and a Past President of the Marine Club. In addition, Marc is an active speaker and participant in the Canadian Board of Marine Underwriters and a member of the Advocates' Society. Marc is also an Adjunct Professor of Admiralty Law at the University of Toronto Law School.