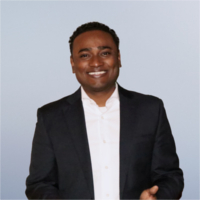 This week, we're keeping one foot in the trial court and the other in the basketball court, as we talk sports law with Layth Gafoor!
Topics: contract negotiations for amateur sports; legal tools to mitigate player injuries; and investigative powers for athlete abuse and discrimination.
Full Episode (36:38) Download

1. Legal Review of Athlete Contracts (11:15) Download

2. How to Mitigate Serious Player Injuries(11:13) Download
– Rowan's Law (Concussion Safety), 2018, S.O. 2018, c. 1 – Bill 193
– "NHL, retired players reach tentative settlement in concussion lawsuit" – CBC (Nov. 12, 2018)


3. Eliminating Abuse and Discrimination in Canadian Sports (14:05) Download
– The Government of Canada Is Making Sport Safer and More Inclusive for Our Athletes and Children in Sport" (Mar. 15, 2019)

About the Guest:
Layth Gafoor is a partner at Lucentem Sports & Entertainment Law where he advises on legal and business matters within the sports and entertainment industries. He serves as counsel and agent to a variety of sporting organizations, teams, elite professional athletes and artists as well as clients in music, film and television. Layth is a coveted legal commentator and adviser to some of today's leading organizations and is called upon to cover a wide variety of national and international sports and entertainment stories and analyze them from a Canadian legal framework.
As an expert in crisis management Layth also works as an international speaker delivering his knowledge to audiences worldwide. Layth was born and raised in Toronto and participates in a number of pro bono initiatives in the city including the LAWS program at the University of Toronto.