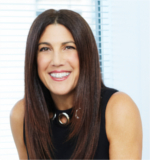 This week, we're chatting about privacy law with information governance expert and past Chair of the Sedona Canada Working Group, Susan Wortzman!
Topics include: personal information collection, the right to be forgotten and the legal side of cybersecurity
Full Episode (33:59) Download

1. Personal Information: This Time, It's Protected (12:04) Download
– Digital Privacy Act S.C. 2015, c. 32

2. The Right to be Forgotten (12:13) Download
– C-131/12 Google Spain v AEPD and Mario Costeja Gonzalez , 2015 SCC 16
– Equustek Solutions Inc. v. Google Inc., 2015 BCCA 265
– Partridge v. Botony Dental Corporation, 2015 ONSC 343


3. Cybersecurity: Hackers Beware (11:28) Download
– Digital Privacy ActS.C. 2015, c. 32
– Penner v. Niagara (Regional Police Services Board), [2013] 2 SCR 125, 2013 SCC 19

About the Guest:
Susan Wortzman is the founder and senior partner of Wortzmans based in Toronto, Ontario.
Susan's practice focuses on providing e-discovery and information management advice to law firms and corporations. Her firm, Wortzmans, provides advice to clients concerning the management of e-discovery, from preservation, identification, collection, processing, review and production of electronic records. Wortzmans also provides advice to its clients on privacy issues, information management and technology strategies.
Susan is a frequent lecturer on e-discovery topics. She has written several seminal papers concerning e-discovery and its impact on litigation in Canada. She has also chaired and participated in professional committees that have developed provincial and national guidelines for e-discovery, and is the past Chair of the Sedona Canada Working Group which develops national guidelines for e-discovery in Canada.