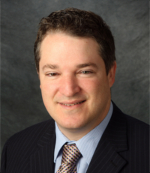 We're changing things up and discussing charity and non-profit lawyer with charity lawyer and blogger, Mark Blumberg!
Topics include: best practices for international charities , cracking down on charity fraud, and how to start a philanthropic project.
Full Episode (33:31) Download
1. Best Practices for International Charities (10:24) Download
– Checklist for Charities, Canada Revenue Agency

2. Cracking Down on Charity Fraud (11:50) Download
– R. v. Kueviakoe, 2015 ONCJ 681


3. So, You Want to Start a Charity (12:07) Download

About the Guest:
Mark Blumberg is a partner at Blumberg Segal LLP in Toronto and works almost exclusively in the areas of Non-Profit and Charity Law.
Mark has frequently appeared in front of the House of Commons Standing Committee on Finance to speak on topics such as charity regulation, transparency and accountability for non-profits and charities, and tax incentives for philanthropy.
He has lectured extensively across Canada to groups of charities on compliance issues and professional groups on charity compliance issues.
Mark is on the executive of the Charities and Non-Profit Law Section of the Canadian Bar Association and the Ontario Bar Association.
Mark is also the editor of several websites:
canadiancharitylaw.ca – a Canadian charity law website and
globalphilanthropy.ca – a Canadian website dedicated to news about the Canadian charitable sector as well as legal and ethical issues for Canadian charities operating in Canada or abroad.