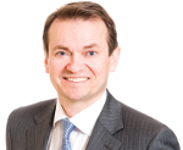 On Episode 16, we're speaking with Scott Maidment, one of the top 30 product liability lawyers in the world!
Topics include: vicarious motor vehicle liability; class action certification; and summary trial procedures.
Full Episode (38:18) Download
1. Vicarious Liability on the Road (15:11) Download
– Fernandes v. Araujo, 2014 ONSC 6432


2. Certification: What's in Common? (12:47) Download
– Charlton v Abbott Laboratories, 2015 BCCA 26
– O'Brien v Bard Canada Inc., 2015 ONSC 2470

3. Express Trials: Summary Trial Procedure (12:11) Download
– Player v. Janssen-Ortho Inc., 2014 BCSC 1122

About the Guest:
Scott Maidment is a partner with McMillan LLP in Toronto and is one of Canada's leading litigation counsel, and has appeared before trial and appellate courts across the country. Scott is known especially for his work in class actions and complex cases, particularly for companies in the life sciences industry.
A skilled trial lawyer, Scott has served as a trial advocacy instructor for the Advocates' Society, the Attorney General of Canada, and the United Nations. Scott has also served as an Adjunct Professor of trial practice at Osgoode Hall Law School. He is also a Director of the Advocates' Society and Chair of the Society's Standing Committee on Advocacy and Practice. Scott speaks and writes regularly on topics related to trial advocacy. He is also a co-author of Product Liability: Canadian Law and Practice, the comprehensive work on product liability litigation published by Canada Law Book.
Scott has been repeatedly named one of the top 30 product liability lawyers in the world by Legal Media Group's The Best of the Best.