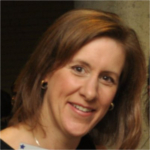 On this week's episode, we're chatting with children's lawyer Suzan Fraser about the top legal issues facing youths and young persons.
Topics: secure isolation and solitary confinement; a new child-focused legal principle; and parental refusal of medical treatment.
Full Episode (35:48) Download

1. Secure Isolation and Bill 89 (11:34) Download
– Bill 89, Supporting Children, Youth and Families Act, 2017

2. Katelynn's Principle: A Child-Focused Approach (11:34) Download
– Verdict of Coroner's Jury Inquest re: Katelynn Sampson


3. Refusing Medical Treatment (12:05) Download
– Hamilton Health Sciences Corp. v. D.H., 2015 ONCJ 229 (CanLII)

About the Guest:
Suzan Fraser is the principal of Fraser Advocacy – a public interest law practice committed to social justice with an emphasis on mental health, children's rights and human rights. Called to the Bar in 1995, she has over 20 years of experience appearing before tribunals and all levels of court including as lead counsel in precedent setting work at the Supreme Court of Canada.
Suzan's administrative law work includes appearances before numerous coroners' inquests, the Consent and Capacity Board, Human Rights Tribunal of Ontario, the Ontario Review Board and commissions of inquiry including as lead counsel for Defence for Children International – Canada at the Inquiry into Pediatric Forensic Pathology in Ontario (The Honourable Stephen T. Goudge, Commissioner). She has acted for families, public interest groups and Ontario's Provincial Advocate for Children and Youth at inquests relating to deaths of vulnerable people in custody, youth detention and child welfare. Her work advanced the social change sought by her clients leading to change in law, policy and public opinion.
Fraser Advocacy
Suzan's Email Address