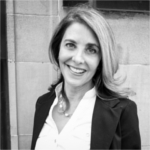 On this week's episode, we're speaking with condominium lawyer Denise Lash about the legal topics facing the owners and managers of vertical communities.
Topics: AirBnB and short-term rentals; mandatory manager licensing; and the business judgement rule.
Full Episode (33:58) Download

1. AirBnB and Condos (11:58) Download
– Metropolitan Toronto Condominium Corp. No. 1385 v. Skyline Executive Properties Inc., 2005 CanLII 13778 (ON CA)
– Ottawa-Carleton Standard Condominium Corporation No. 961 v Menzies, 2016 ONSC 7699



2. Condos: License to Manage (11:34) Download
– Regulation under the Condominium Management Services Act, 2015


3. Business Judgement Rule (10:26) Download
– 3716724 Canada Inc. v. Carleton Condominium Corporation No. 375, 2016 ONCA 650

About the Guest:
Denise Lash is the founder of Lash Condo Law and has over 25 years experience as a condominium lawyer representing condominium clients in all aspects of condominium law. Denise is known for her effective dispute resolution methods in dealing with issues between condominium corporations and developers as well as resolving complicated issues faced by her condominium clients. Denise has been recognized for her work on both a Provincial and National level.
Denise is a writer, lecturer and is sought after by many media outlets for her condominium legal expertise. She has written for a number of publications. Denise was the host and founder of MondoCondo TV, a national program broadcasted on CH, TVtropolis and Global TV and also was the founder of the Toronto Condo Show which was established by Denise to provide information and resources to the condominium consumer.
Lash Condo Law
Denise's Email Address