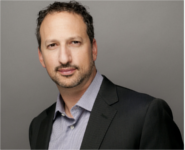 On Episode 18, we get a health law check-up from Lonny Rosen, the OBA's 2016 Recipient for Excellence in Health Law!
Topics: right-to-die legislation; advertising regulations for health professionals; and expert witness requirements.
Full Episode (37:28) Download
1. Medical Assistance in Dying: The Bill (12:38) Download
– Carter v. Canada (Attorney General), [2015] 1 SCR 331, 2015 SCC 5
– Bill C-14, An Act to amend the Criminal Code and to make related amendments to other Acts



2. Truth in Medical Advertising (12:39) Download
– Cyriac, Yau v. Bernstein, College of Physicians and Surgeons of Ontario, 2015 ONSC 592
– P.R. v S.K.B., 2015 CanLII 7864





3. Opinions on Expert Witnesses (12:59) Download
– Westerhof v. Gee Estate, 2015 ONCA 206

About the Guest:
Lonny J. Rosen is a partner with Rosen Sunshine LLP in Toronto.
Lonny is certified by the Law Society of Upper Canada as a Specialist in Health Law. He advises individual, corporate and institutional clients with respect to health care legislation and policies, and represents clients in a wide range of civil and administrative proceedings. He regularly represents health professionals in complaint and discipline matters, investigations, audits and peer reviews, hospital privileges disputes and in hearings before various health tribunals.
In 2012, by Order in Council, Lonny was appointed to the Consent and Capacity Board, upon which he presides over hearings of applications by individuals whose involuntary status in hospital or whose capacity to consent to treatment or admission to a care facility is in issue.
Lonny is a leader of the health law bar, having served as Chair of the Health Law Sections of both the Canadian and Ontario Bar Associations, and as Program Committee Chair of the Medico-Legal Society of Toronto, and now serving as a member of the Board of Directors of The Advocates' Society. Lonny frequently writes and speaks on health law issues, including as a faculty member for Osgoode Professional Development's Certificate Programs in Health Law and Mental Health Law and as co-Director for the Osgoode Certifcate in Professional Regulation and Discipline in the Ontario Health Sector.
Lonny was named to "Best Lawyers in Canada" for Health Care Law for 2014, 2015 and 2016. Lonny was recently named the inaugural recipient of the OBA Susan Hilary Davidson Memorial Award for Excellence in Health Law.