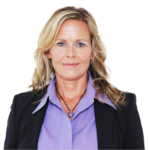 It's Episode 19, we're chatting about elder law with Kimberly Whaley, principal of one of Canada's top wills and estates firms.
Topics: undue influence, predatory marriages and power-of-attorney litigation.
Full Episode (35:25) Download
1. The Role of Undue Influence (12:17) Download
– John Gironda et al. v. Vito Gironda et al., 2013 ONSC 4133
– Tate v. Gueguegirre, 2015 ONSC 844

2. Predatory Marriages (12:26) Download
– Banton v. Banton, 1998 CanLII 14926 (ON SC)
3. Issues in POA Litigation (12:17) Download

About the Guest:
Kimberly Whaley is the founder and principal of Whaley Estate Litigation.
Kimberly's firm is ranked nationally by Canadian Lawyer as one of the Top 5 Trusts and Estates Boutique firms in Canada; and has been recognized since 2012 by Global Law Experts, receiving International awards in Trust and Estate Law.
Kimberly was designated as a Certified Specialist in Estates and Trusts Law by the Law Society of Upper Canada in 2006 and has been peer selected annually since 2008 for inclusion in Best Lawyers in Canada in the practice area of Estates and Trusts. Kim was chosen by Lawday Leading Lawyers as one of the top 60 leading lawyers in Canada in Estates and Trusts.
Kim is currently a member of the CBA Elder Law Section and an Executive Member, OBA Awards Committee. Kimberly taught Appellate Advocacy as an adjunct professor at Queen's University where she received the Queen's University Special Lecturer Award and at the University of Toronto. She has also taught at the Bar Admission Course at Osgoode, and regularly presents at Continuing Legal Education programs for lawyers, in-house financial institutions, Institute of law Clerks of Ontario (ILCO), hospitals, accountants, financial advisors and other organizations and foundations, universities and colleges.