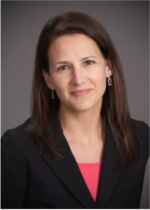 This week, we're chatting about what's generating conversation in the world of energy law with Lisa DeMarco, one of the world's leading climate change lawyers.
Topics: National Energy Board reform; Fair Hydro Plan and ratepayer expectations; and engaging with First Nations groups for energy projects.
.
Full Episode (34:48) Download

1. NEB and Reforms to Energy Approvals (11:46) Download
– Bill C-69, An Act to enact the Impact Assessment Act and the Canadian Energy Regulator Act, to amend the Navigation Protection Act and to make consequential amendments to other Acts

2. Fair Hydro Plan and Ratepayer Expectations (11:31) Download
– Ontario Fair Hydro Plan Act, 2017, S.O. 2017, c. 16, Sched. 1


3. First Nations Engagement for Energy Projects (10:21) Download

About the Guest:
Lisa DeMarco is a senior partner at DeMarco Allan LLP with over two decades of experience in law, regulation, policy, and advocacy relating to energy and climate change. Ms. DeMarco was previously a partner at Macleod Dixon LLP from 2002 to 2012, partner at Norton Rose Canada LLP from 2012 to 2013 and partner at Norton Rose Fulbright LLP from 2013 to 2014. She represents several governments and leading energy companies in a wide variety of natural gas, electricity, pipeline and energy storage matters before various regulatory agencies, including the OEB and the National Energy Board. She has been an adjunct professor at Osgoode Hall Law School, is a guest lecturer at a number of law schools, and presents regularly.
Ms. DeMarco also assists leading Canadian energy companies and Indigenous business organizations on domestic and overseas power project development, renewable power projects, alternative fuel projects, cleantech development and finance, energy storage, carbon capture and storage, corporate social responsibility, environmental disclosure, clean energy finance, and sustainable business strategy.
She is ranked by Chambers Global as one of the world's leading climate change lawyers and regularly attends and advises on related United Nations negotiations. She is ranked and repeatedly recommended by Lexpert, Expert Guide, International Who's Who, and Chambers Canada as a leading energy (oil, gas, and electricity) and environment lawyer. Ms. DeMarco has worked for multilateral development banks and energy companies on deals and projects in India, Brazil, Sri Lanka, Thailand, Argentina, Chile, Ireland, Africa, Mexico, China, Russia, California, Alberta, Ontario, Nova Scotia, British Columbia, Saskatchewan, Prince Edward Island, and Québec. She plays an ongoing and active role in the development and drafting of energy and greenhouse gas emissions policy, regulation, and law throughout Canada, and in various countries around the world. She was also lead counsel on all aspects of the successful sale of an Ontario power distribution company to Hydro One. Lisa was an appointed member of Ontario Premier's Climate Change Advisory Panel, Clean Energy Task Force, and Climate Action Group.
Lisa's Bio
Lisa's Email Address