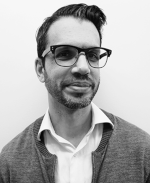 On this episode, we take a close look at our country's public safety mechanisms in a conversation about national security law, featuring Yavar Hameed!
TOPICS: public inquiry into the use of the Emergencies Act; civilian oversight of RCMP & CBSA; facial recognition technology; and our Ask-Me-Anything segment.

This program contains 45 minutes of substantive content for the Law Society of Ontario's CPD requirements.
Full Episode (58:09) Download      Transcript
⚫ What is the legal effect of the government's response to the 2022 trucker convoy protests? (5:22)
⚫ What are the mechanics of the new oversight legislation related to RCMP and CBSA officers? (15:44)
⚫ What is the practical impact of the recent Senate hearings about the government's use of facial recognition? (25:30)
⚫ Our Ask-Me-Anything segment, featuring questions submitted by patrons of the Lawyered community (37:03)
🔵 How do/can authorities monitor online behaviour while respecting Canadians' privacy rights? (37:44)
🔵 How does Canada's national security law framework compare to other western countries? (42:29)
🔵 How do judges reconcile the "open court" principle with the need for security on national security grounds? (45:50)
🔵 What measures are in place to ensure that our national security bodies are acting with accountability? (48:55)

1. Public Inquiry into the Use of the Emergencies Act (12:43) Download

– "Prime Minister announces Public Order Emergency Commission following the invocation of the Emergencies Act", Office of the Prime Minister (Apr 25, 2022)
– "Commission investigating Ottawa's use of the Emergencies Act delayed until October", CBC News (Sep 2, 2022)

2. Bill C-20: Civilian Oversight for RCMP and CBSA Officers (12:40) Download

– Bill C-20  Public Complaints and Review Commission Act.
– Bill C-20  Explanatory Note
3. Government Use of Facial Recognition (14:27) Download

– "Use and Impact of Facial Recognition Technology",  Standing Committee on Access to Information, Privacy and Ethics

4. Ask-Me-Anything: National Security Law (21:07) Download

🔵 How do/can authorities monitor online behaviour while respecting Canadians' privacy rights?
🔵 How does Canada's national security law framework compare to other western countries?
🔵 How do judges reconcile the open court principle with the need for security on national security grounds?
🔵 What measures are in place to ensure that our national security bodies are acting with accountability?    

About the Guest:

Yavar Hameed practices as a lawyer in the area of administrative law and general civil litigation in Ontario with a focus on the defense of human rights against state and corporate action.

Since 2001, Yavar has been actively involved in advising clients in the context of unsolicited CSIS interviews and national security matters. He regularly provides advice to individuals and community-based organizations responding to racial profiling concerns, anti-poverty struggles, police brutality and suppression of political dissent. In 2009, he successfully repatriated Abousfian Abdelrazik, a Canadian citizen who was arbitrarily detained in Sudan and blocked by Canadian officials from returning to Canada for six years. He has acted as counsel in several complaints before the Security Intelligence Review Committee (SIRC, the predecessor to NSIRA) and between 2010 and 2016 was part of a legal team that litigated a security certificate matter for Mohamed Mahjoub before the Federal Court and Federal Court of Appeal.

He was a lawyer for IRFAN-Canada with respect to the revocation of its charitable status and was involved in a challenge to delist IRFAN-Canada as terrorist entity, which was discontinued in view of statutory prohibitions against funding legal counsel. He also acts as counsel for Deepan Budlakoti, a man born in Canada whose citizenship was stripped away by the Canadian government.

He teaches a course in Carleton University's Department of Law and Legal Studies entitled "State, Security and Dissent," which explores the limits imposed upon civil resistance by the state's construction of security in times of peace and war.

Yavar's Full Bio
Yavar's Email Address
Yavar's LinkedIn Profile