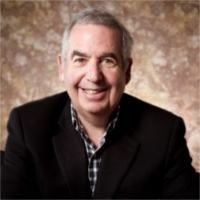 This week, we chat about what's making waves in the area of broadcasting law with Mark Lewis, a lawyer who has practised in this area for over five decades!
Topics: Super Bowl commercials; the Internet of Things; and online piracy vs. net neutrality.
Full Episode (36:11) Download

1. How to Watch a Super Bowl Ad (12:14) Download
– Bell Canada v. Canada (Attorney General), 2017 FCA 249
– Let's Talk TV Decisions at a Glance, CRTC

2. Internet of Things – Regulation and Practicality (12:22) Download
– Review of the reseller registration obligation, Telecom Notice of Consultation CRTC 2017-450


3. Online Piracy and Net Neutrality (11:21) Download
– R. v. Saikaley, 2017 ONCA 374

About the Guest:
Mark Lewis is a founding partner of Lewis Birnberg Hanet LLP, and has been actively involved in the broadcasting, entertainment and telecommunications industry for over 45 years.
As a spunky sixteen-year old, he was the first to go door-to-door selling cable TV subscriptions just ahead of the wiring crews. Mark became involved in many aspects of broadcasting and film in Canada as he literally worked his way through high school, university and law school as a professional broadcaster. Mark attended the University of Western Ontario Law School not only to please his parents but to apply the law to the industry that he loved. Since being called to the bar in 1978 as a media and entertainment lawyer, Mark has worked for the largest broadcasting networks in Canada, served as legal counsel to the Canadian Radio-television and Telecommunications Commission (CRTC) and has been special counsel to Industry Canada and the Federal Department of Justice in the investigation of unlicensed broadcasting undertakings. In 2005, he co-founded Direct Response Television Collective Inc., a collective society that administers rights on behalf of multiple copyright owners. Formerly the national coordinator of the media-entertainment, communications and telecommunications law practice at Borden Ladner Gervais, LLP, in January 2006, Mark co-founded LBH with Eric Birnberg and Richard Hanet.