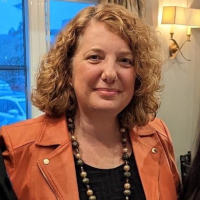 In this bonus episode, we speak about lifelong learning and professional development with Gina Alexandris, certified coach and long-serving education advocate.
We discuss the specific tactics that incoming lawyers need before entering the workforce as well as skill development tools that are applicable for all legal professionals.
Episode Preview (1:14:12): Download
Read the Episode Transcript: Transcript

NOTE: While the episode preview above is available for everyone, the full ~120 minute version of this bonus episode is available exclusively for members of the Lawyered Patreon community. If you want to hear all of our bonus episodes (and unlock more bonus content), check out our Patreon page HERE!
In the full episode, you'll hear Gina discuss a number of topics, including:
🔵 What does professional development look like, beyond the basic regulatory requirements?
🔵 What enhancements can law schools incorporate to make their curricula more responsive to the practice of law?
🔵 What do law students (and junior lawyers) need to know about the business of law?
🔵 How does emotional intelligence practically accelerate career progress?
🔵 How can a lawyer organically develop a mentor-mentee relationship?
🔵 What does it look like to have a curiosity mindset?

Resources Cited in the Podcast Episode
Additional Resources

About the Guest:
Gina Alexandris is a Certified Professional Co-Active Coach (CPCC), educator and former lawyer whose mission it is to help individuals and organizations lead and perform at their peak, in a respectful, engaged and authentic manner.
For over 20 years, she has been inspiring and supporting individuals and organizations to define their hopes and achieve their goals. Gina is passionate about personal and professional success and development; leadership; equity, diversity and inclusion; and supporting new and senior professionals alike to create strong and lasting networks and strategies to support career growth and transitions.
Over the years, within her own coaching practice and through her formal roles, Gina has supported thousands of students, lawyers at various stages and professionals in other industries in their journey of transformation and development. Gina is currently a Certified Career Coach and Professional Development Consultant. Previous to this, she was a Senior Director, Law Practice Program, and Special Advisor, Law School at Toronto Metropolitan (formerly Ryerson) University. She was the Director of Strategic Planning with the Legal Services Division at the Ministry of the Attorney General; Director of the Internationally Trained Lawyers Program at the University of Toronto Faculty of Law; and Assistant Dean and Director of Career Services at Osgoode Hall Law School.
Gina graduated from Osgoode Hall Law School, holds a Master of Education in Adult Education from OISE and a Certificate of Completion for the Art and Practice of Leadership Development Program at the Harvard Kennedy School. In 2017, Gina completed the Coaching Program from the international Co-Active Training Institute (CTI).