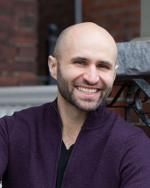 In this bonus episode, we're chatting with lawyer-turned-coach, Paul Karvanis, about his research findings about lawyer happiness.
We explore trends that distinguish happy from miserable lawyers, and also explore a draft model for lawyer happiness. In the bonus segment, Paul conducts a coaching session with me about time management and more!
Episode Preview (53:56): Download
Read the Episode Transcript: Transcript

NOTE: While the episode preview above is available for everyone, the full ~90 minute version of this bonus episode is available exclusively for members of the Lawyered Patreon community. If you want to hear all of our bonus episodes (and unlock more bonus content), check out our Patreon page HERE!
In the full episode, you'll hear Paul discuss a number of topics, including:
🔵How does one begin to research how happy lawyers are?
🔵What are some of the key trends that distinguish happy lawyers from miserable lawyers?
🔵What are the inputs and factors that constitute the "draft model of lawyer happiness"?
🔵What are some tangible things that lawyers can do to improve their own happiness?
🔵What are the positive externalities of having happy lawyers?
🟡 In the full episode, Paul conducts an in-depth coaching session with me to explore some of my struggles with time-management

Relevant Articles:
– Major Patterns among Happy Lawyers and Miserable Lawyers
– The Happy Lawyer Happiness Model – How Happiness Works for Lawyers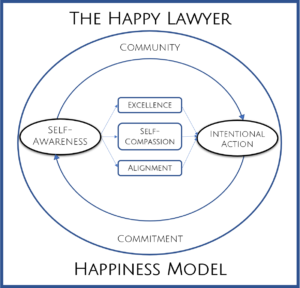 About the Guest:
Paul Karvanis
trained as a coach with the Coactive Training Institute, and is accredited with the International Coach Federation as an Associate Certified Coach. He's been coaching for over four years and runs
Leader Rising
. He does individual coaching, group masterminds, has a blog and podcast. Also, and particularly relevant to our conversation today, Paul is working on a book called The Happy Lawyer. He's interviewed over 85 lawyers (including me) and has pulled out the major patterns among happy lawyers and miserable lawyers, and he's working on a protocol that will make us happier.
He was called to the bar in 2010 and has worked on Bay Street, in the private sector at an international retailer, and in the public sector at a crown agency.