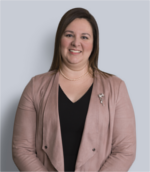 This week, we're speaking with one Canada's leading advertising lawyers, Catherine Bate, about truth, advertising and everything in between.
Topics: children's advertising and McDonald's; deceptive pricing and Amazon Canada; and a prohibition on the expiration of loyalty reward points.
Full Episode (32:16) Download

1. Happy Meal Toys and Advertising (10:32) Download
– "Montreal lawyer aims to sue McDonald's for advertising to children"



2. Amazon: Putting the Cart Before the Horse (10:38) Download
– "Amazon changes pricing practices and pays $1.1 million to settle price advertising case"



3. Protecting Reward Points (11:07) Download
– Bill 46, Protecting Rewards Points Act (Consumer Protection Amendment), 2016
– Proposed Rewards Point amendments to the General regulation under the Consumer Protection Act, 2002


About the Guest:
At the time of this recording, Catherine Bate was the Leader of the Marketing, Advertising & Product Compliance Group at Miller Thomson LLP.
Today, Catherine Bate is the Chief Legal & Policy Officer of Ad Standards. She is a recognized leader in the field of marketing, advertising and consumer product regulatory law in Canada. Previously, Catherine chaired the marketing and advertising law groups of two national law firms. While in private practice, Catherine advised clients on issues ranging from consumer marketing and advertising strategies, promotions and sweepstakes, and data privacy practices. She also advised clients on consumer protection matters, product claims, labelling compliance, and navigating the rules around specially regulated products. Catherine holds a J.D. from the University of Toronto and is a member of the Canadian Bar Association.
Cathy advises on all aspects of marketing, advertising and consumer product regulatory matters.  From sweepstakes to price promotions, privacy to consumer protection, performance claims to product recalls, she helps multinational corporations and start-ups alike develop practical, effective solutions and compliance strategies.  Cathy provides practical advice to help manage compliance obligations in light of rapidly evolving industry trends.
Cathy advises clients on wide-ranging promotional and advertising activities, including promotional contests, games and sweepstakes, social media and mobile programs, pricing and promotion strategies, advertising review and clearances, and more.  She assists clients in developing and substantiating advertising claims, and in challenging competitors' claims when they appear vulnerable.  She works with retailers, manufacturers, distributors, importers, and advertising agencies, across virtually every product and service sector.